What Teacher in his right mind would encourage students to...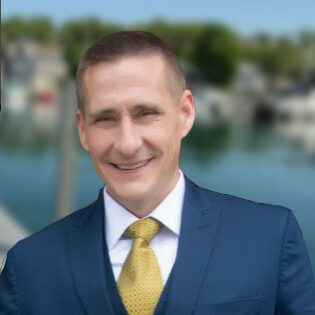 Meet Mr. Felix Alvarado, Jr.

Mr. "A" is an award-winning, master teacher who knows how to reach students in a fun, disarming and engaging way!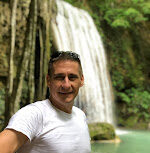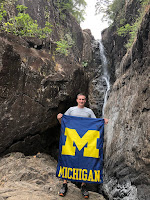 Mr. "A" visits the Dominican Republic.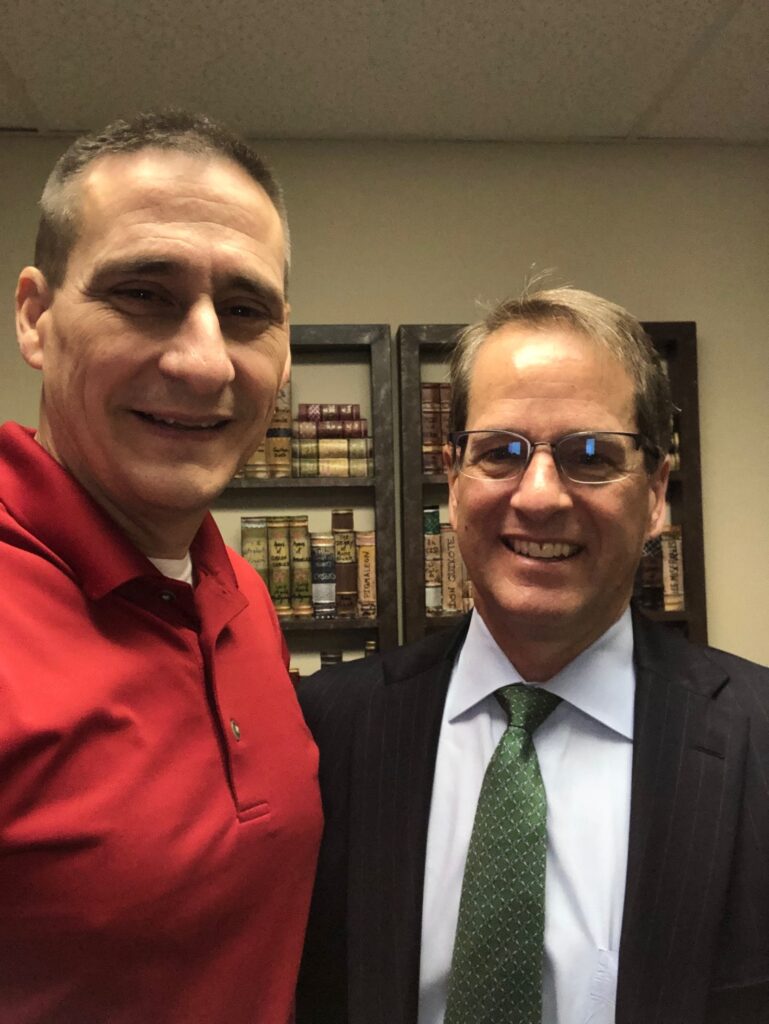 Mr. "A" with the Commissioner of Education for the State of New Hampshire, Mr. Frank Edelblut. Mr. Edelblut's son benefited from the training offered by Straight "A" Academy. Subsequently, Mr. "A" served as an Education Consultant to Mr. Edelblut during his gubernatorial campaign 2016.
Mr. "A"s proprietary lazy math and C.H.E.A.T. strategies have been helping students around the globe improve their SAT and ACT test scores for more than 12 years…and they have fun doing it!
The Straight "A" strategies, tips, tricks and training methodologies help students focus on what the test makers are looking for and what traps they lay for the students. "Right now, the test-makers are inside the students' heads, using psychological traps, mind-games and word play.
My objective is to help my students get inside the heads of the test-makers and show them how to avoid those snares."  Once Mr. "A" shows his students what the test-makers are really after, his students gain tons of confidence and improve their scores dramatically.
"We (the students and I) have a common enemy… the test-makers! There is a deep circle in hell awaiting these horrible human beings who are trying to destroy teenagers' lives and keep them from going to a good college… OK, so maybe I'm being overly dramatic… maybe I'm exaggerating a little bit… but, just a little bit."
AWARDS
1996 Teacher of the Year, DeBakey HSHP, Houston, TX
2012 Resolution of Gratitude from Mayor of Manchester, NH
Former Accordion Champion, State of Michigan (10-year-old Division)
EDUCATION
Harbor Springs HS, Harbor Springs, MI
University of Michigan, Ann Arbor, MI
ACHIEVEMENTS
Developed AP Spanish curriculum for DeBakey HSHP, North Reading (MA) HS and Londonderry (NH) HS
Developed International Education Travel Programs
2008 Founded Straight "A" Enterprises, LLC
2010 Founded, Directed Straight "A" Academy School
By 2014 widely recognized as #1 Test Prep Coach in NE
CURRENT – Developing Innovative International Education Program
CHAMPIONS – Those who have trusted Mr. "A" with their children's education
New Hampshire Commissioner of Education
Owner of Mathnasium, North Brunswick, NJ
Headmaster of Elite New England Prep School
Multiple Superintendents of New Hampshire School Districts
Head of Guidance for New Hampshire High Schools
Countless New Hampshire Top Business Professionals and Doctors
PARTNERS and or CLIENTS
Derryfield School, Manchester, NH
Goffstown High School, Goffstown, NH
Manchester West High School, Manchester, NH
Stephens High School, Claremont, NH
Pinkerton Academy, Derry, NH
Harbor Light Christian School, Harbor Springs, MI
Alanson High School, Alanson, MI
Musical Proficiency:
Accordion
Saxophone
Irish Whistle
French Horn