Mr. "A" has trained a growing team of talented professionals to assist him in training more students.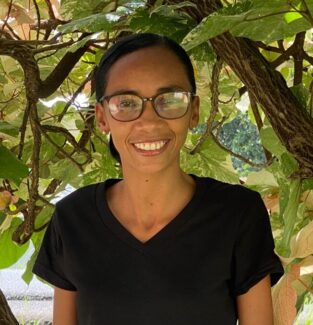 Also known as Señora "A" by her students.
EDUCATION
UAPA, Santo Domingo, Dominican Republic

Bachelor of Primary Education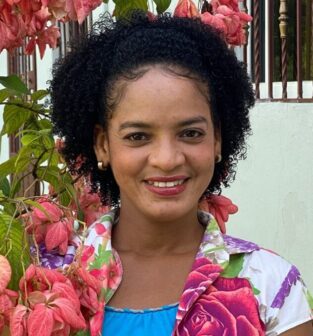 Also known as Señora Santana by his students.
Born in Santo Domingo, Dominican Republic, Senora Santana is the youngest of four siblings. After graduating from Moraima Velzo De Baez Lyceum in Bayaguana, she and a friend started their own business selling food and clothing. Six years later, Evelin moved to the Turks and Caicos Islands, where she met and married her husband, Marcial Concepcion Luna. 
Upon returning to the Dominican Republic with her new family, she began working at the Basilio Frias Educational Center – first in the administration office and later as a teacher. 
Senora Santana enjoys teaching children from other countries, helping them to achieve a good understanding of and between the two languages.
"My favorite hobbies are creating different foods and desserts, taking walks with my family, and helping others – especially children."
EDUCATION
UAPA, Santo Domingo, Dominican Republic

Bachelor of Education, Diploma in Reading at the Open University For Adults
José Reyes Study Center

Title of Assistant of Pharmacy
Christian Institute in Santo Domingo

Office and Archives Technician
Office and Archives Technician Open University for Adults

Diploma in Innovative Teaching Competences

Lisset Tapia Disla in Bayaguana, Dominican Republic

Diploma in Behavioral Modification Techniques in Children
Also known as Mr. "S" by his students.
David Schunk has been with the Straight "A" Family for years – first, as a former student of Mr. "A" and, later, joining the "A" Team as an instructor, focusing mainly on Information Technology courses.

David is originally from Russia and was adopted by an American family. He grew up in Bedford, New Hampshire, and attended college in Vermont.

David believes in a vital infrastructure with requisite knowledge of security for the best performance in businesses. Outside of work, he enjoys cooking, photography and is a strong advocate for adoptees. David currently lives in southern New Hampshire with his girlfriend Claire and cat Yua.
EDUCATION
Champlain College, Burlington, VT

Bachelors Degree in Computer Networking & Cyber Security, with a specialization in Network Administration